Making Memories Box Review
As an Amazon Associate I earn from qualifying purchases.
Are you looking for a themed craft subscription box for your child? Making Memories Box ships a fun theme based craft box to your door every month and may be just what you are looking for! Thank you to Making Memories Box for sending us a sample to facilitate this review.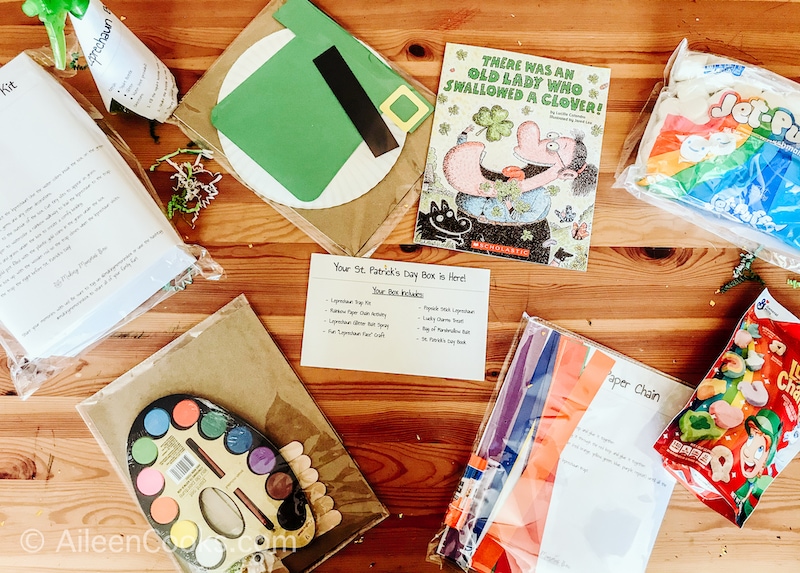 Welcome back to another week of Subscription Box Sunday! Every week, we review a different subscription box for you to help you decide which box will be best for your family! Make sure to follow us on Instagram and subscribe to our newsletter so you never miss a week of Subscription Box Sunday.
PAST SUBSCRIPTION BOX SUNDAY POSTS:
Fun in the Box Birthday Box Review
About Making Memories Box
"Planned, Prepped and Ready to Go Holiday Activity Kits! Save time. Save money. Make it Memorable." Source.
Making Memories Box is a brand-new subscription box on the market. Making Memories Box is a theme-based box that sends everything you need to create special memories with your kids via fun and creative activities that all go with a central theme.
Making Memories Box was created to inspire families to spend time together to do something fun while providing everything you need to create those memories. It helps you avoid the store or having to waste money buying large containers of supplies, only to use a small portion.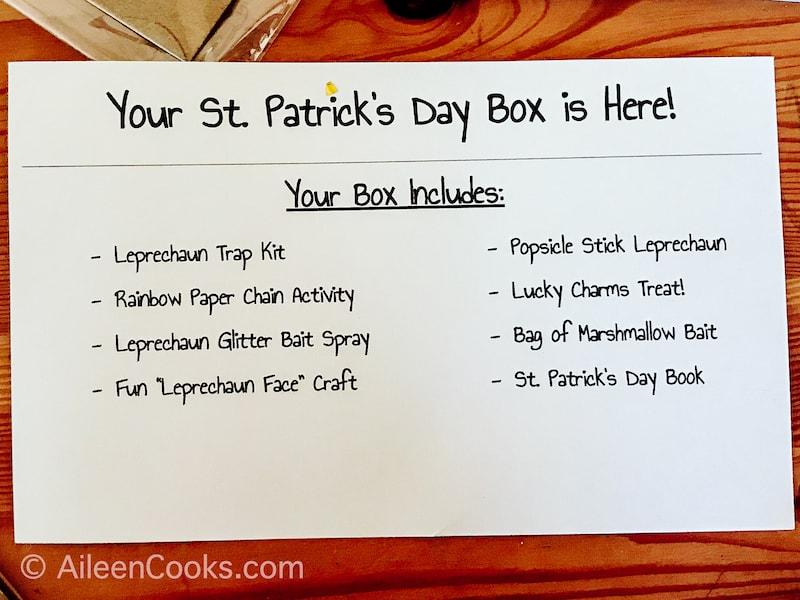 Making Memories Subscription Box Review
We reviewed the March Making Memories Box – focused on St. Patrick's Day!
Our Making Memories Box included:
There Was An Old Lady Who Swallowed a Clover book
Rainbow Paper Chains Craft
Leprechaun Mask Craft
Popsicle Stick Leprechaun Craft
Leprechaun Trap Project
Lucky Charms (a very special treat for my kiddos)
Leprechaun Spray (to attract leprechauns)
Marshmallows (leprechaun bait)
A super secret "boring" package for parents (lots of supplies to make St. Patrick's Day magical)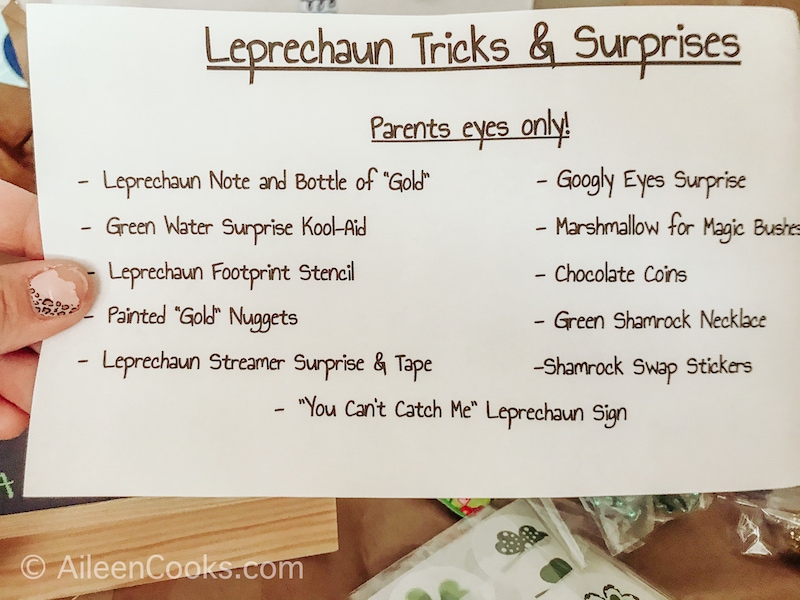 I started by letting my kiddos choose which crafts they would like to complete. While they happily crafted, I read the book aloud.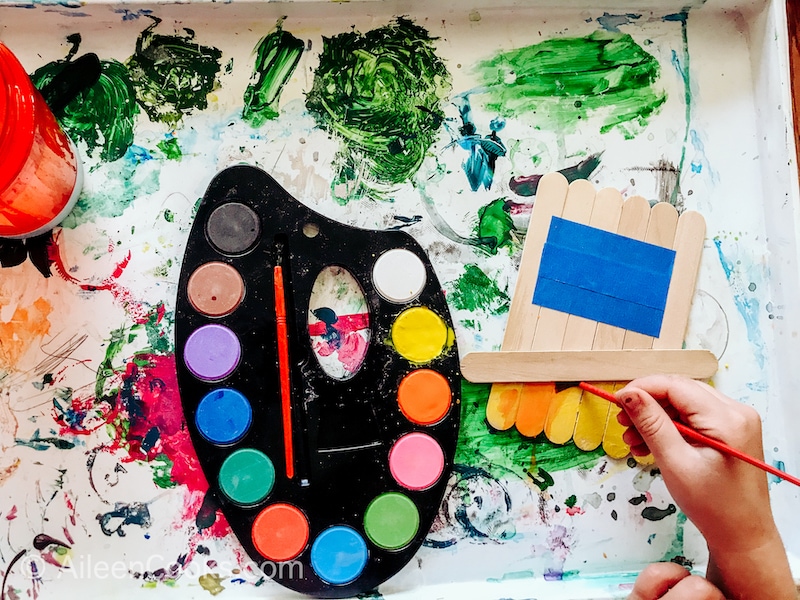 My 4-year-old did the popsicle craft. I accidentally instructed her to make it upside-down, but she didn't seem to notice or care.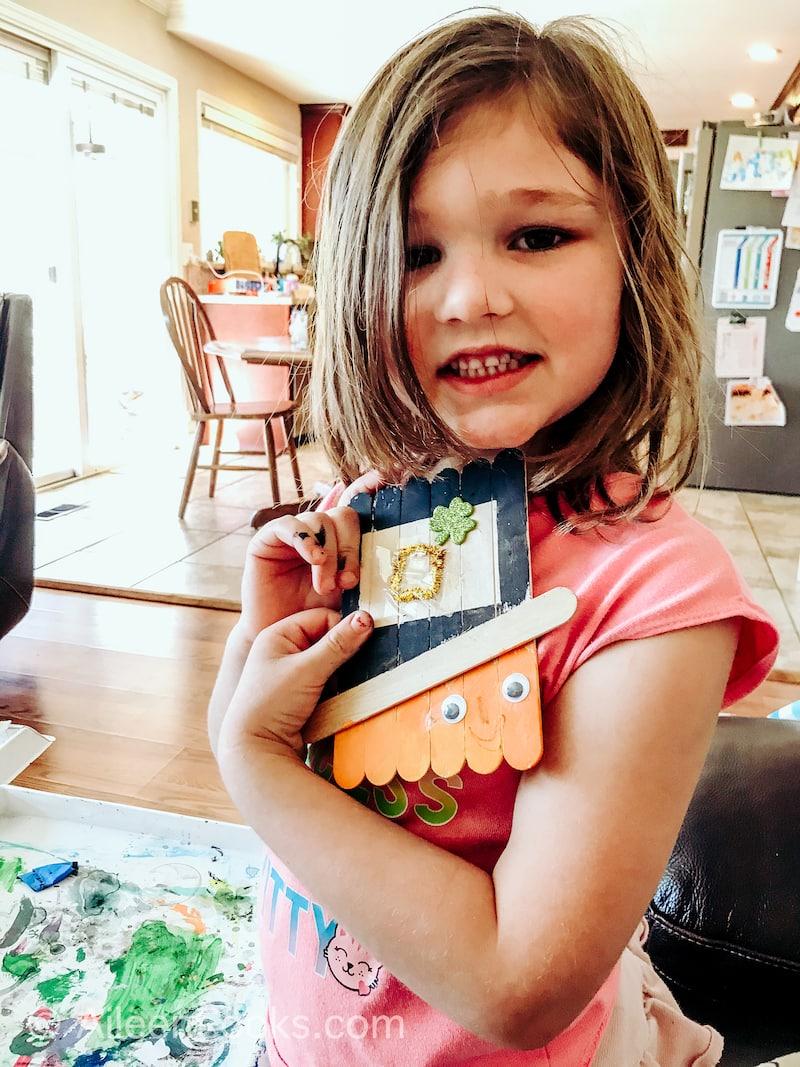 My 6-year-old did the leprechaun mask craft.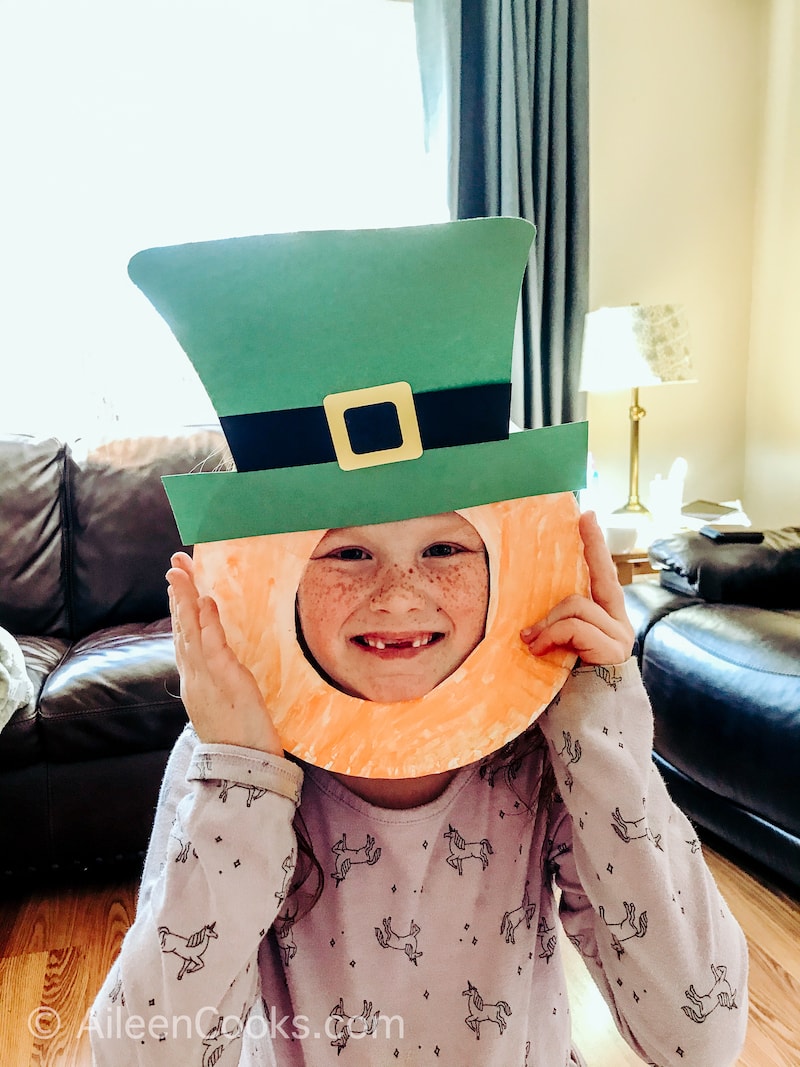 Both girls made the paper chains. We discussed rainbows while building them and it was nice mini lesson on the order of the colors for my preschooler.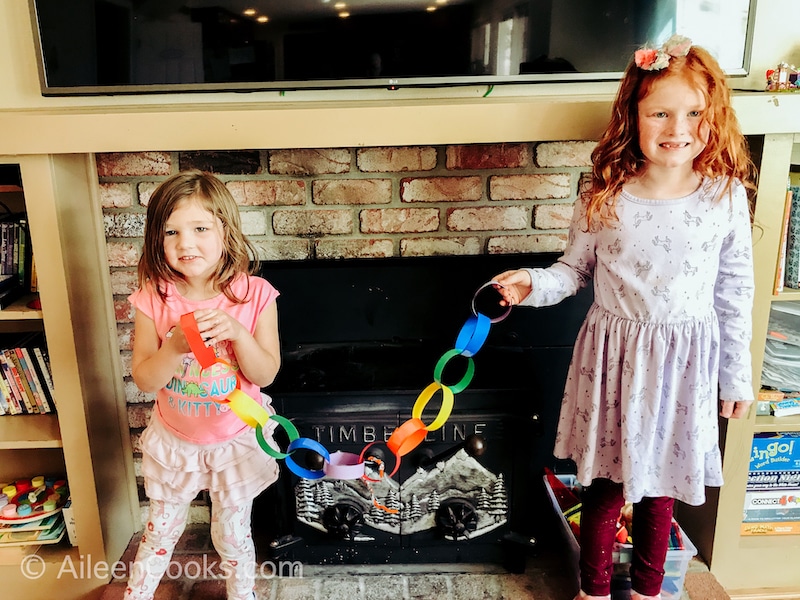 We worked together to build our leprechaun trap. I LOVE how much stuff was included I'm the trap. Cute little signs like "end of the rainbow motel" and "free gold" along with instructions for younger kids and a more challenging set-up for older kids.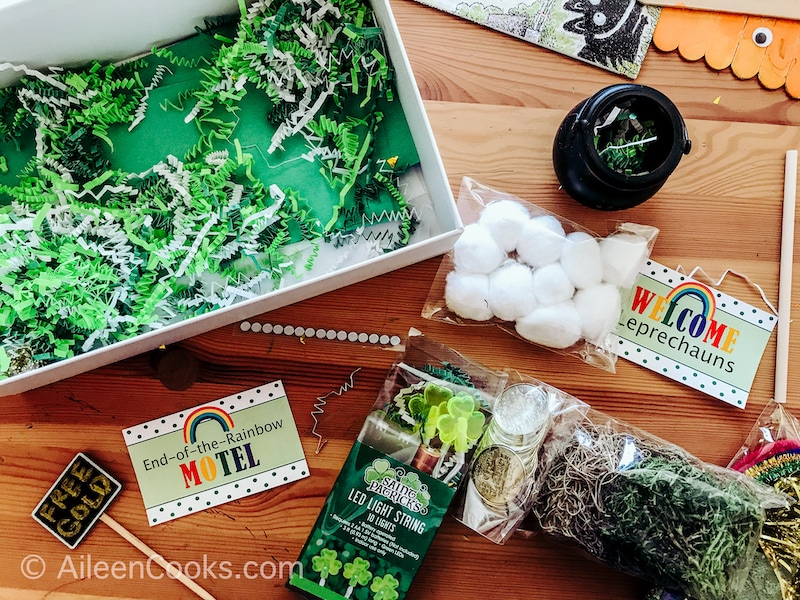 My kiddos cannot wait to set their trap on the night before St. Patrick's Day. I had never built a leprechaun trap with them and this is something they missed from school – so it was perfect!
My girls also enjoyed decorating our fireplace with the paper chain, twinkle lights, and leprechaun trap. It was the perfect way to welcome the month of March and give them something to look forward to this month.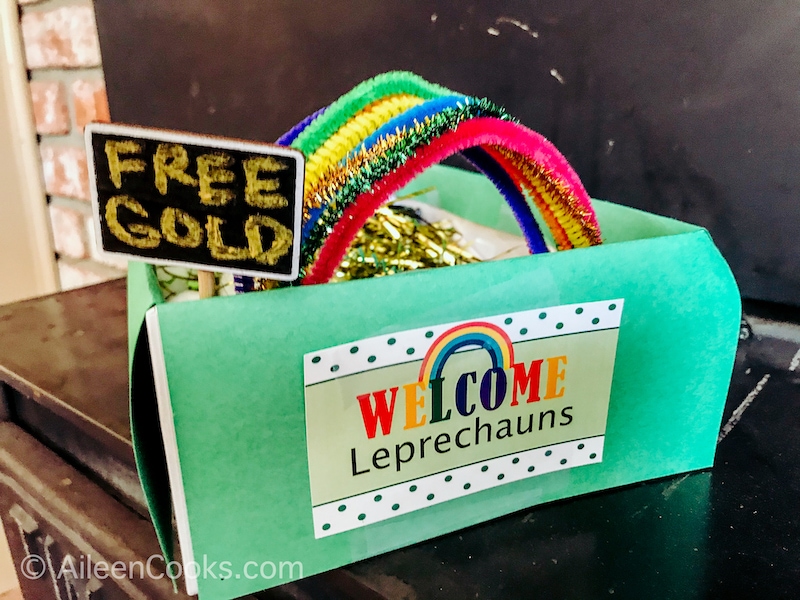 Can the Making Memories Subscription Box be shared between siblings?
Yes! There are options to customize the box for up to 4 kids.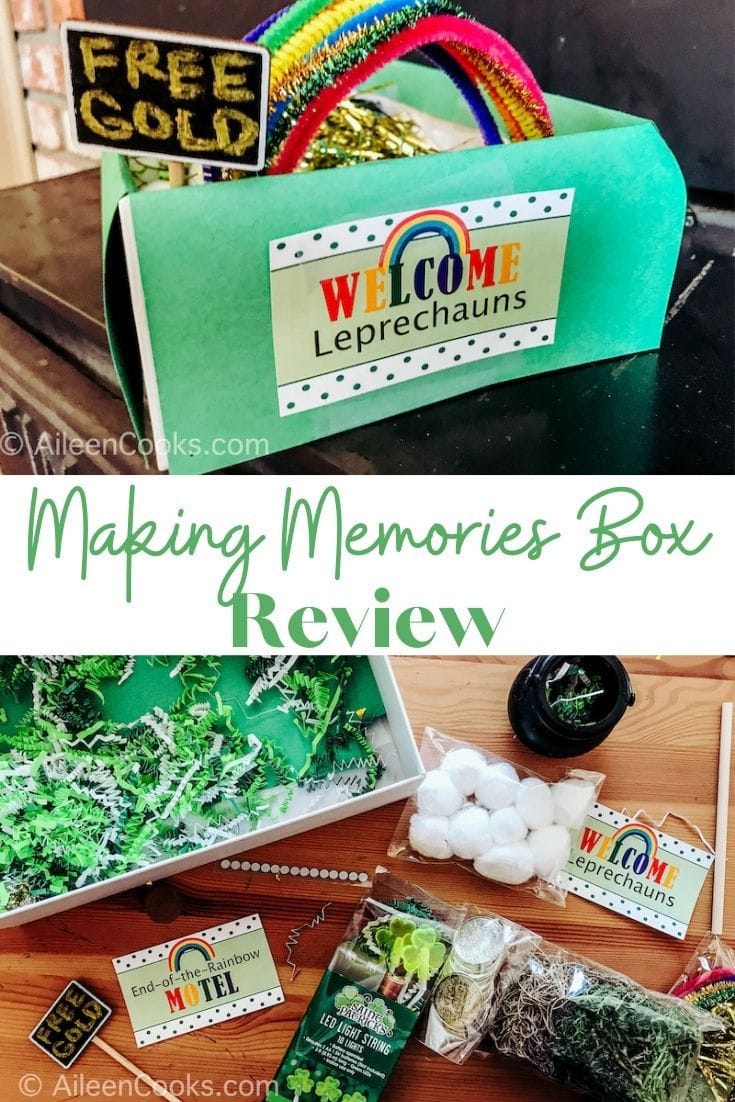 How much does Making Memories Box cost?
At the time of publication, Making Memories Box started at $49.99/month. Order Making Memories Box Here.