Little Bookish Wardrobe sends you fun books and adorable costumes you won't find anywhere else! This subscription box is a great way to encourage pretend play while also working on reading comprehension and a love for reading in a fun and engaging way. Thank you to Little Bookish for sending us sample boxes to facilitate our review. This post contains affiliate links.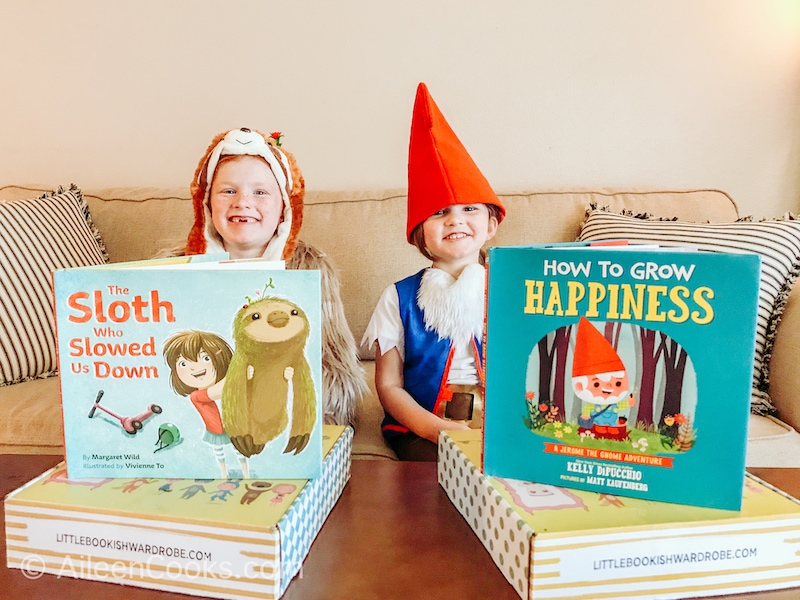 Welcome back to another week of Subscription Box Sunday! Every week, we review a different subscription box for you to help you decide which box will be best for your family! Make sure to follow us on Instagram and subscribe to our newsletter so you never miss a week of Subscription Box Sunday.
PAST SUBSCRIPTION BOX SUNDAY POSTS: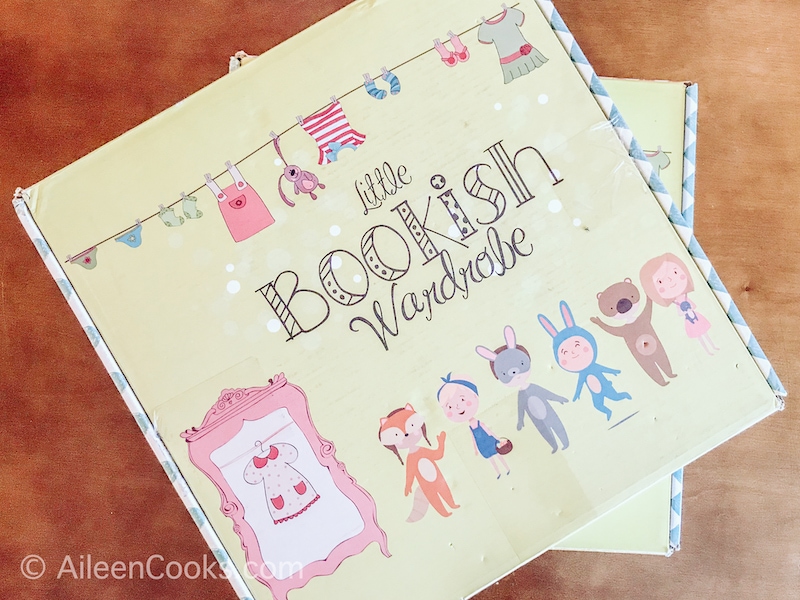 About Little Bookish Wardrobe
Little Bookish Wardrobe is an inspiring and unique book club for kids. Every month, your child will receive a new picture book along with a costume that goes with the book.
It's the perfect opportunity to encourage pretend play. The boxes also include accessories and an art and craft pack in each box.
Little Bookish is a small business run by a mom who wants to encourage children to grow a love for reading.
Included in each box:
Hardcover Book
Costume (multiple pieces)
Costume accessories
Arts & Crafts Pack
Challenge of the Month
Interactive play cards / Game
"What's in the Box" Summary Card

Little Bookish Wardrobe Review
The costumes included in the Little Bookish Wardrobe are very unique. They are far from your standard princess dresses and great for both boys and girls.
The costume quality was excellent. They were made with great fabrics and won't fall apart right away. The Little Bookish Wardrobe costumes are made to withstand hours and hours of pretend play.
The book choices in the Little Bookish Wardrobe subscription box are also fun and unique. We loved both books we received and have read them several times.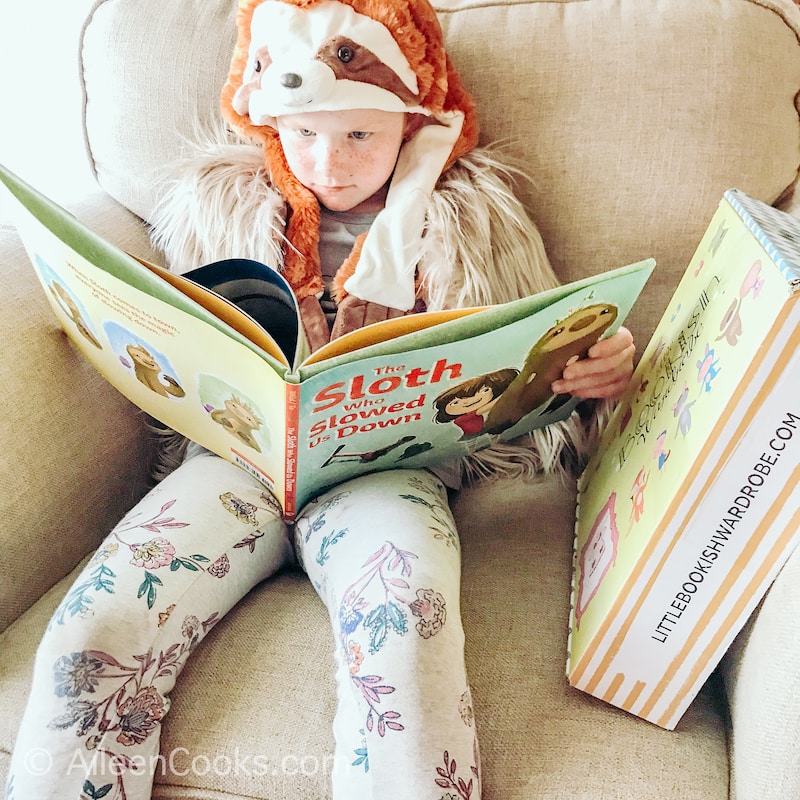 They are not books we already owned and were not even on my radar. I truly appreciate that because we have a lot of books and it can be disappointing to receive a duplicate.
All three of my kids (ages 8 (boy), 6 (girl), and 4 (girl) ended up using the costumes and enjoying the books. Although my son was not pictured in our unboxing, he ended up right in there with his sisters dressing up, listening to the stories, and having lots of fun!
This is an excellent subscription box choice if you are looking for a kids' book club that offers more than just a monthly book selection.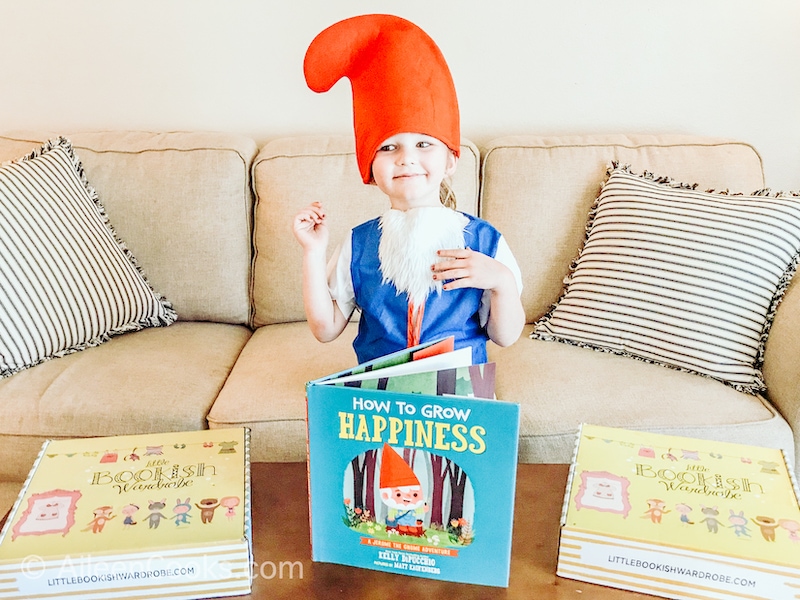 How much does Little Bookish Wardrobe Cost?
At the time of publication, Little Bookish Wardrobe was $34.99/month. Check current prices here.
Can Little Bookish Wardrobe be Shared Between Siblings?
Yes, as long as your kids are okay with taking turns with the outfits. I think it would be especially easy to share the box if you sign up for the monthly subscription. The costumes are made to be saved and used over and over again. After a few months, you will have a nice selection to choose from.
We also save Halloween costumes, so our collection is already quite large. Maybe yours is the same?
Little Bookish Wardrobe does offer a sibling box option, if your kids prefer to get their own costume each month. There is a boy/girl sibling box where there are two separate books and costumes or you can choose the "twinning" option where they send one book and duplicates of everything else.
They do send out 4 gender neutral boxes each year, so those boxes will include the same items, even if you go with the boy/girl sibling box.